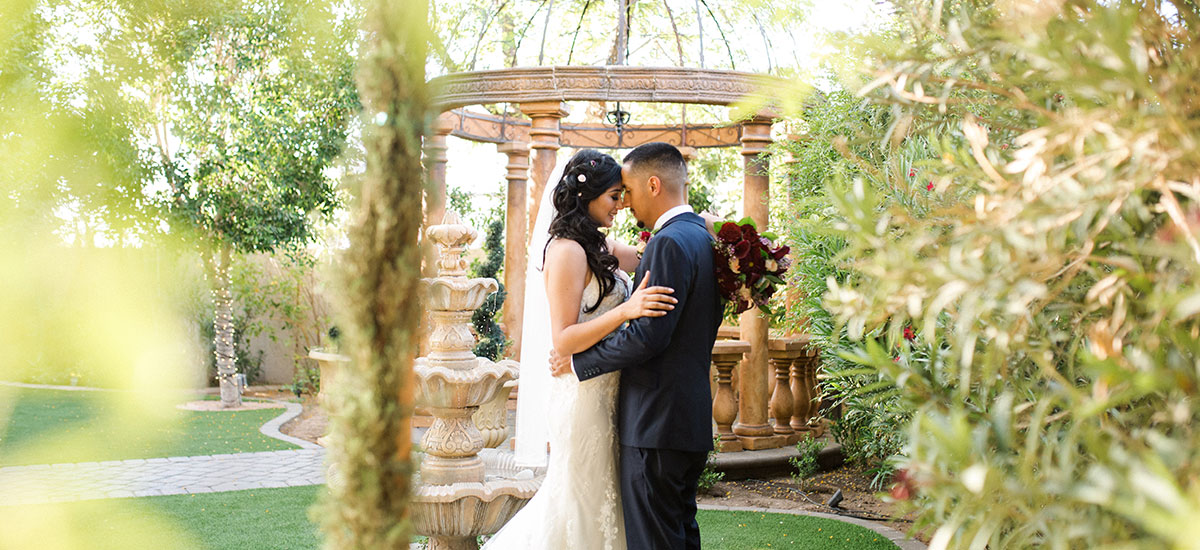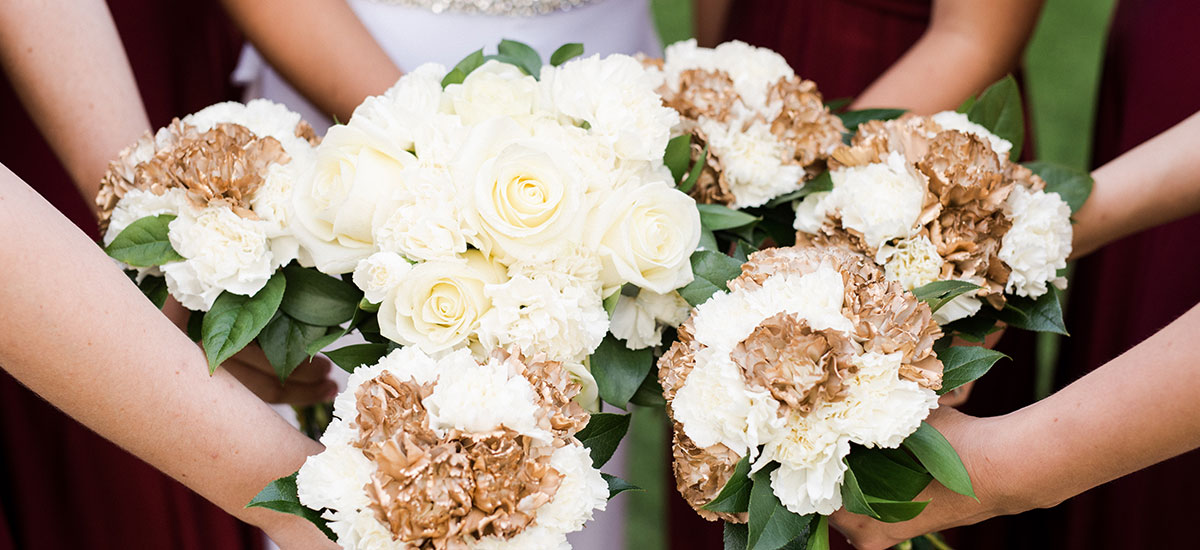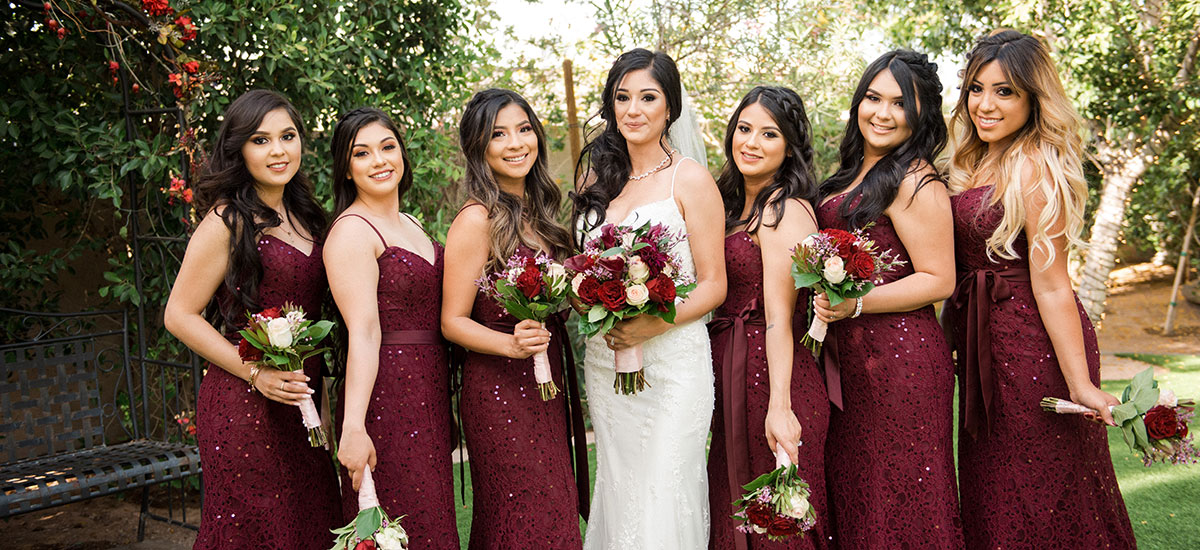 Frequently Asked Questions
How far in advance should we reserve a date for our event?
Halls are booked according to availability, so if a hall is open, any party can reserve it. However, keep in mind that many events are booked well in advance (12-18 months is the general rule).
Do you provide tables, chairs, and linens for your reception halls?
Tables, chairs, and linens are provided. For linens, please contact Garden Tuscana for a more comprehensive list and color options available.
How long do we get to use your facilities?
Our Deluxe Package consists of 7 hours and can go as late as 2 AM. Please note that 2 AM is the time that all guests should depart.
What is provided for your Garden Ceremony?
White padded chairs, and coordinating aisle decor. Also, the ceremony itself takes place under a draped,
elegant arbor after the wedding party has made their way down the signature tumbled brick pathway.
Are pets allowed at your facilities?
Generally, however, please consult with a venue coordinator on the specific details.​
What types of tables are available?
60″ round tables [seat 8-10], 8′ rectangular tables, 6′ rectangular tables, 36″ round high top cocktail tables, and 48″ round tables
Who sets up and breaks down the tables and chairs inside and the chairs for the ceremony?
Garden Tuscana will coordinate with you on how to set up the tables and chairs. Our staff takes care of all set up and breakdown of the furniture, exactly to your specifications. We will schedule a meeting 4-6 weeks prior to your event to create a floor plan.
What decor restrictions exist indoors?
We ask you to please avoid the following when decorating: sand, unprotected candles, glitter, paper confetti, bubbles, hay, birdseed, cornmeal (for dancing), silly string, and nailing, screwing, or stapling. Also, please use non-marking tape (i.e. duct tape not permitted).
What restrictions exist for outdoor decor or items to toss upon departure?
Please avoid using confetti, dark rose petals, silly string, glitter, and nailing, screwing or stapling into wood. Please do not use rice upon departure.
Does Garden Tuscana have dressing rooms?
Garden Tuscana takes great pride in providing a beautiful, comfortable Brides room as well as a Groom's room.
What kitchen amenities are available?
There is a large refrigerator, large sinks, and several prep tables. There is a small oven and ice machine also provided by Garden Tuscana.
What are the rules for alcohol?
You are able to purchase the alcohol at your cost, which is very favorable for you. Any and all alcohol that is served must be served by an approved bartender, including champagne toasts. No alcohol is permitted to be self-served at guest tables or anywhere on property where an approved bartender is not serving the alcohol. All who consume alcohol must be prepared to show a government issued identification card.
What is the day of rental time policy?
There is a total of 7 hours allotted for each event the day of. The day, however, can begin as early as 1pm with our Deluxe Package so you can begin getting ready and doing hair and makeup. You designate the hours for your 7 hour reception but the reception must conclude by 2 am at the latest. All serving of alcohol must stop 30 minutes prior to the ending of your reception and music turned off.
Who is in charge of cleanup?
As part of Garden Tuscana's packages, you will not be in charge of sweeping or cleaning anything at our venue. However, in order to best protect your belongings and rental items outside of Garden Tuscana, you will be in charge of clearing the tables at evening's end, collecting your personal items, and taking down all decor and other such items that were provided by your party.
Are there any extra costs or hidden fees?
Absolutely not! Just like you, Garden Tuscana does not believe in nickeling and diming. The price is inclusive of the several amenities that are offered. No gratuity will be charged!
A Beautiful Place To Make Beautiful Memories
Schedule a tour to see our enchanting indoor and outdoor garden venue and reception hall.