Quinceañera Hall & Event Planning
Garden Tuscana celebrates the Spanish tradition of a young girl becoming a young woman. We coordinate every aspect of the quinceanera, including the décor, design, and organization of event details. We are here to ensure every moment of the celebration is how you envisioned it to be. The ballroom has the capacity to host up to 500 of your friends and family members. We can also assist you with a ceremony service in our well maintained, attractive and secluded garden.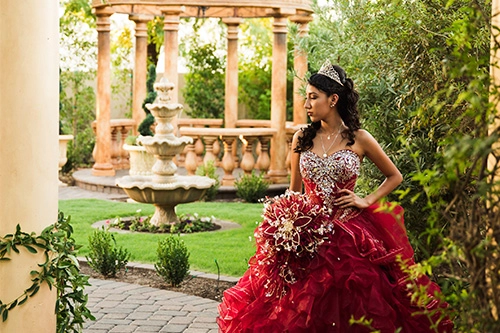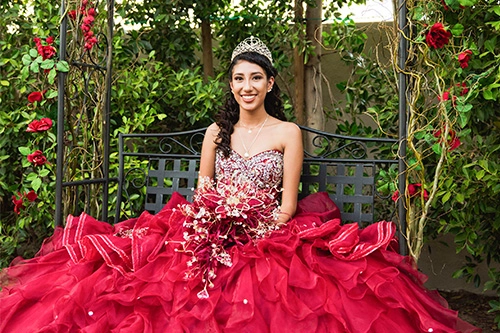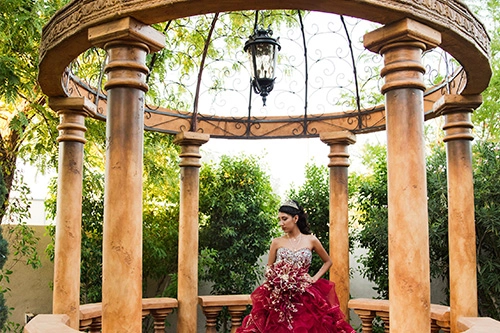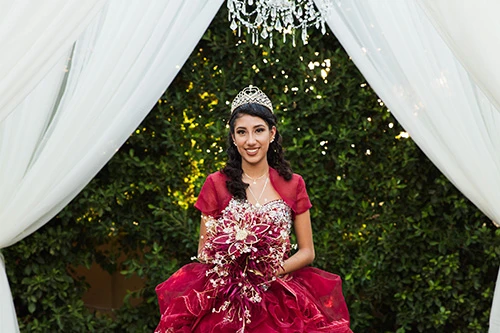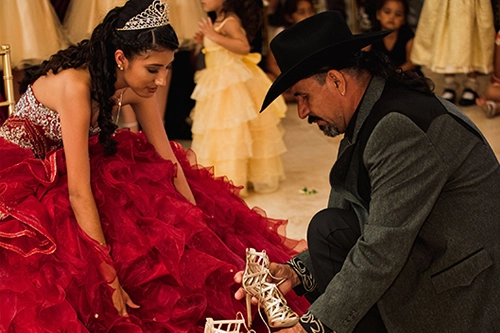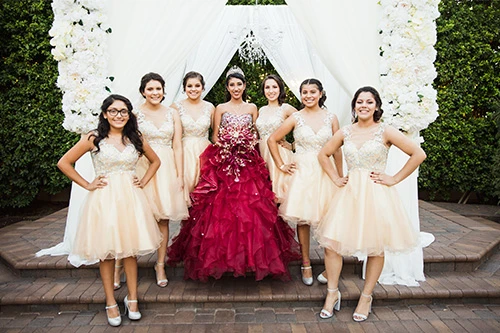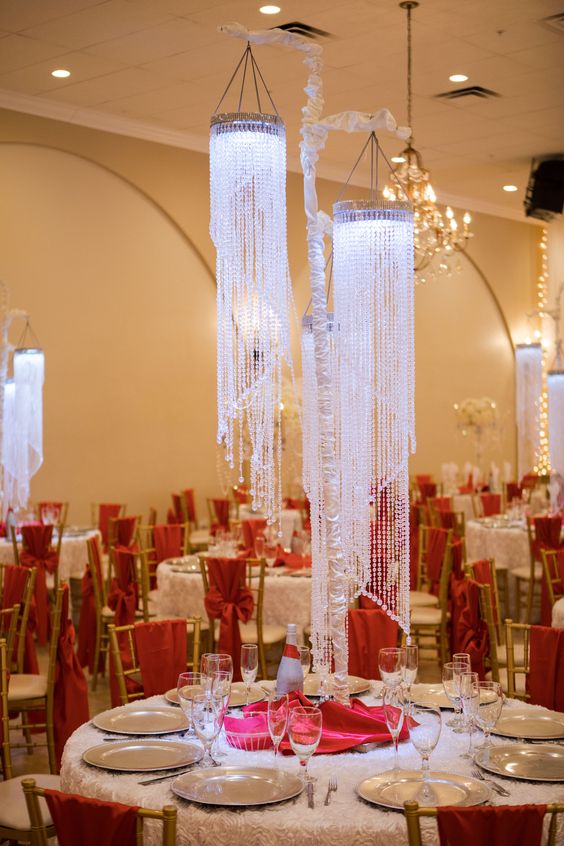 Decor Options
Customize your quinceanera reception with the latest in decor! Our design team is constantly working to bring you the newest in decor. Choose from a vast selection of centerpieces and a large selection of colored linens and fabrics. From modern pieces to classic candelabras, we can provide you with many options that can make your quinceanera unique, elegant and one your family and guests will remember.
Catering
At Garden Tuscana Reception Hall, we understand how important catering is for your quinceanera. We want to impress your guests just as much as you do! Our catering partners strive to provide you with savory food made with fresh ingredients and excellent presentation.
VIP Suite
Enjoy the privacy of retouching your make-up, changing into your surprise dance outfit and capturing intimate memories in our elegant VIP suite. Our VIP suite is fully furnished with space and comfort in mind so that you can prepare and make sure you look impeccable throughout the evening.
DJ Service!
Dance all night with one of the best DJs in Arizona! They are no stranger to fun and will help make your quinceanera a lively and exciting party!
Event Coordinator and Event Staff
Our attentive and experienced event coordinators and staff will be sure to assist you in making your event go smoothly. We will gladly assist you in serving drinks, picking up glassware and silverware, pouring the champagne and cutting your cake. We emphasize in keeping our facilities clean and organized to provide you and your guests with a great experience.
Large Dance Floor
A large dance floor for your quinceanera is a must! Enjoy the father and daughter dance or the surprise dance under our stunning crystal chandeliers. Garden Tuscana Reception Hall is one of the few venues in the valley that offers you an extra large dance floor so you and your guests can party all night long!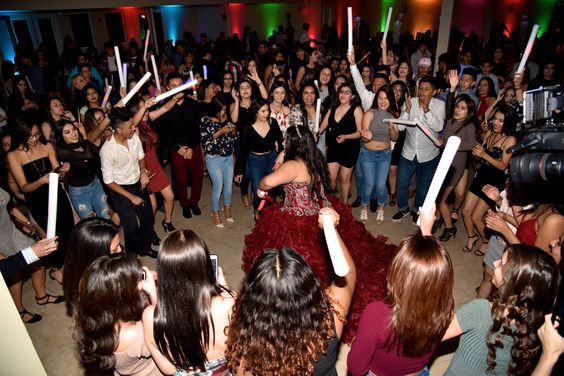 Contact Garden Tuscana
Office Hours
Monday: 2:00 pm – 7:00 pm
Tuesday: 11:00 am – 7:00 pm
Wednesday: 11:00 am – 7:00 pm
Thursday: 11:00 am – 7:00 pm
Friday & Saturday: 10:00 am – 2:00 pm
Sunday: Closed
1940 E Main St,
Mesa, Arizona 85203
(480) 833-0636